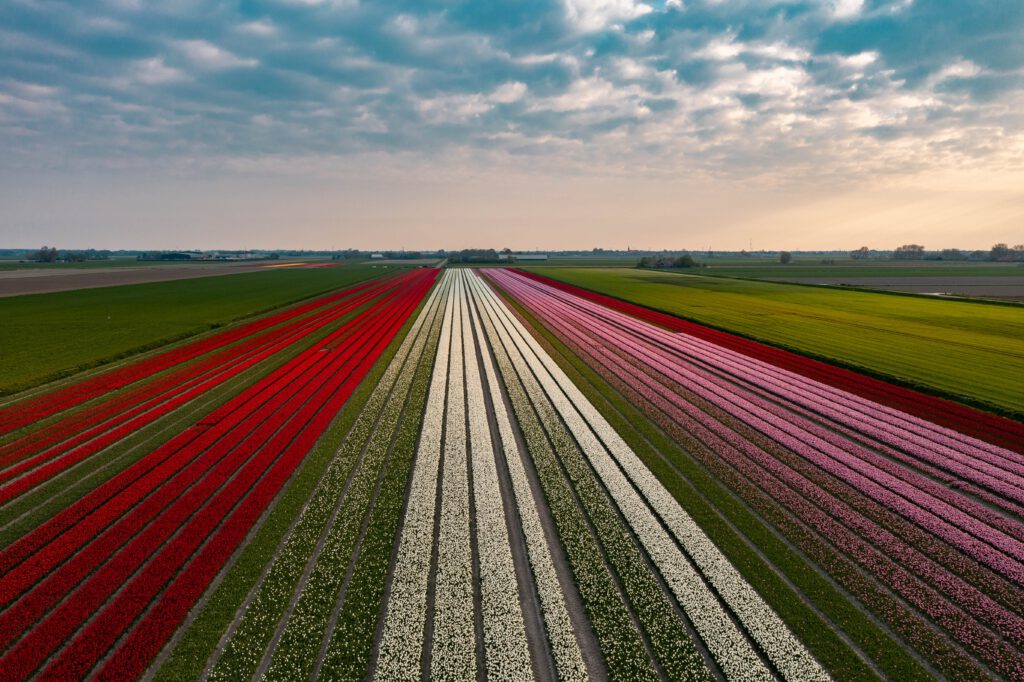 The Magic of Amsterdam in Spring Spring in Amsterdam is not just a season; it's a vibrant celebration of life. As the city shakes off its winter slumber, the iconic canals shimmer under the gentle sun, tulips paint the city in a myriad of colors, and the streets buzz with renewed energy. But to truly experience the essence of Amsterdam during this bustling period, especially in March and April 2024, there's no better way than with a tour guide. Here's why:
1. Unveil Hidden Gems with Local Insights Amsterdam is a city of hidden treasures, and a local guide knows them all. Away from the well-trodden tourist paths, your guide can lead you to secret gardens, quaint cafes, and historic spots that only locals know about. This insider knowledge transforms a standard trip into an authentic Dutch adventure.
2. Navigating the Bustling City With the city's popularity soaring during the spring, navigating the labyrinthine streets and canals can be daunting. A tour guide not only helps you avoid getting lost but also optimizes your time. They know the quickest routes, the best times to visit popular attractions, and how to dodge the busiest crowds.
3. Cultural Richness at Your Fingertips From the poignant history of the Anne Frank House to the artistic masterpieces in the Rijksmuseum, Amsterdam is steeped in culture. A guide not only brings these experiences to life with their stories but also provides context and history that deepen your understanding and appreciation.
4. Personalized Experiences Tour guides in Amsterdam are experts at tailoring tours to your interests. Whether you're a history buff, art enthusiast, or a lover of Dutch cuisine, your guide can create a personalized itinerary that hits all the right notes, making your trip uniquely yours.
5. Language No Barrier While Amsterdam is a hub of English speakers, having a guide fluent in Dutch can be invaluable, especially in local markets, smaller museums, or when interacting with residents. This linguistic advantage enhances the authenticity of your experience.
6. Capture the Tulip Season Spring in Amsterdam is synonymous with tulips. A guide can ensure that you visit the best spots like Keukenhof Gardens at the perfect time, offering a riot of colors that's a feast for your eyes and soul.
7. Stress-Free Exploration Planning a trip can be overwhelming, more so during Amsterdam's busy season. A tour guide takes the stress out of planning – from navigating transport to booking tickets for attractions, allowing you to enjoy a relaxed, well-organized trip.
8. Expert Recommendations Your guide's recommendations – be it a cozy restaurant, the best place to buy Dutch cheese, or a hidden art gallery – can be the difference between a good trip and a great one. These personal tips add layers of enjoyment to your Amsterdam adventure.
9. Early Bird Advantage Booking your tours for March/April 2024 now means you're ahead of the game. You avoid the disappointment of sold-out tours, secure the best guides, and can look forward to a well-planned, exciting trip.
10. Sustainable and Responsible Tourism Tour guides often emphasize sustainable travel practices. By choosing guided tours, you're not only enjoying an enriching experience but also contributing to responsible tourism, which is vital for preserving Amsterdam's beauty and heritage.
Conclusion: Visiting Amsterdam with a tour guide in the spring of 2024 is not just a trip; it's an immersion into the heart and soul of the city. It's about experiencing Amsterdam not as a tourist, but as an insider. So, book your tours now and prepare for an unforgettable journey through this enchanting Dutch city. Remember, the best adventures are those that are well planned!